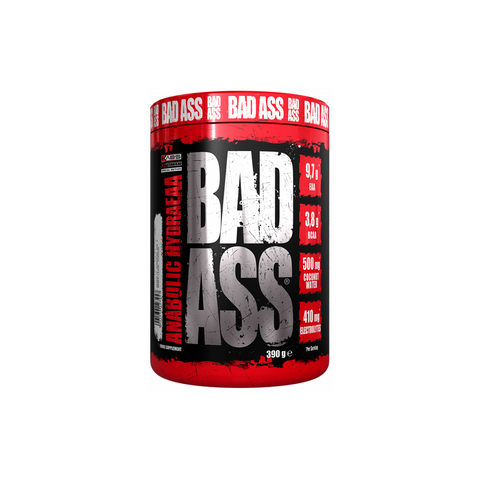 Bad Ass Nutrition
Bad Ass Anabolic HYDRAEAA
الفوائد: يساعد على زيادة عملية الاستشفاء العضلي وزيادة نسبة التحمل ومنع عملية الانهدام العضلي.
القيمة الغذائية 9.7 غرام أحماض أمينية أساسية، 3.8 غرام بي سي ايه ايه، 500 مغ ماء جوز الهند، 410 مغ الكترولايتس
عدد الحصص: 30 حصة
Benefits: Supports muscle building and recovery, reduces fatigue and improves performance and optimizes hydration.
Nutrition Facts: 9.7g EAA, 3.8g BCAA, 410mg Electrolytes, 500mg Coconut Water. 
Serving Size: 30 servings