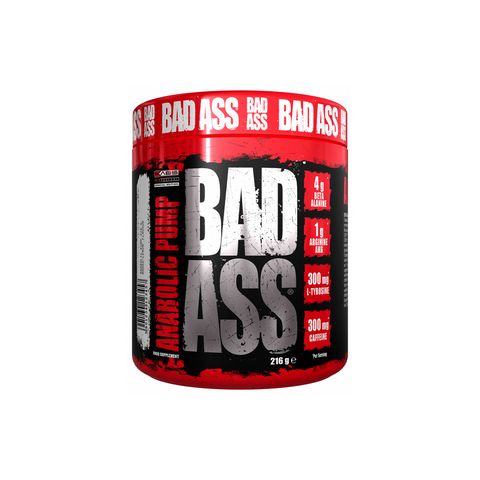 Bad Ass Nutrition
Bad Ass Anabolic Pump
الفوائد: يزود الجسم بالطاقة خلال التمرين ويزيد من مستوى التركيز الذهني والبدني وزيادة القدرة على التحمل. 
القيمة الغذائية: 4 غرام بيتا الانين، 1 غرام ارجينين، 300مغ ثايروسين، 300 مغ كافيين.
عدد الحصص: 30 حصة
Benefits: Boosts energy levels and performance during exercise and increases focus levels.
Nutrition Facts: 4g Beta Alanine, 1g Arginine, 300mg L-Tyrosine, 300mg Caffeine. 
Serving Size: 30 Serving.