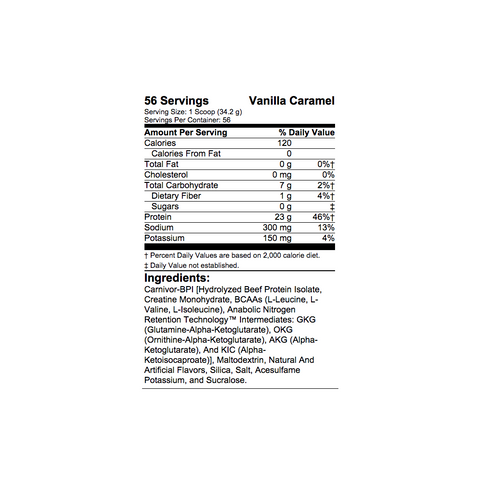 Musclemeds
MuscleMeds Carnivor Beef Protein Isolate
الفوائد: يساعد على زيادة الكتلة العضلية الصافية ويساعد على زيادة عملية الاستشفاء العضلي وزيادة نسبة التحمل ومنع عملية الانهدام العضلي.
 القيمة الغذائية: 23 غرام بروتين، 7 غرام كربوهيدراتمعزز بالكرياتين والبي سي ايه ايه.

عدد الحصص: 28/56 حصة

Benefits: Increases lean muscle mass, and helps in muscle recovery.
Nutrition facts: 23g Protein, 7g Carbs, loaded with Creatine and BCAAs.
Serving size: 56/28 servings.