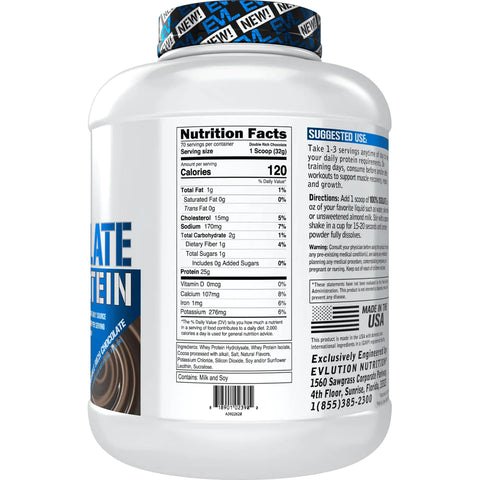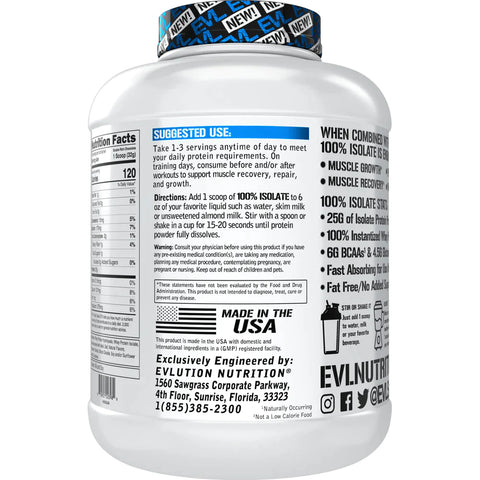 EVL
EVL 100% Isolate

الفوائد: يساعد على زيادة الكتلة العضلية الصافية، زيادة عملية الاستشفاء العضلي ومنع عملية الانهدام العضلي.
القيمة الغذائية: 25 غرام بروتين، 6 غرام بي سي ايه ايه، 5 غرام غلوتامين و خالي من الغلوتن.
طريقة الاستخدام: سكوب بعد التمرين.
عدد الحصص:72 حصة.



Benefits: Increases lean muscle mass and prevents muscle breakdown and helps in recovery.
Nutrition facts: 25g Protein, 6g BCAA, 5g Glutamine. Gluten Free.
How to use: 1 scoop post workout
Serving size: 72 servings.