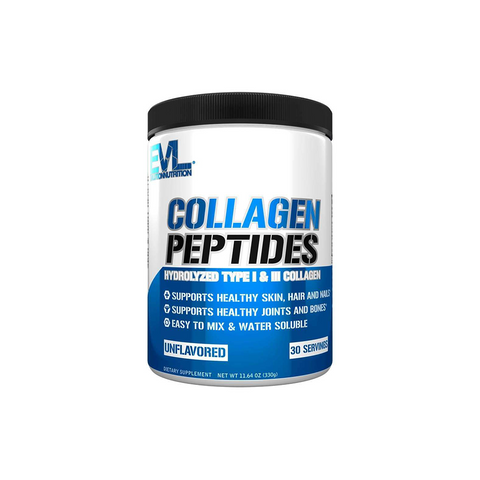 EVL
EVL COLLAGEN PEPTIDES
الفوائد: يدعم ويعزز صحة العظام والمفاصل، ويحسن من البشرة ويعمل على تقوية الشعر والأظافر.
القيمة الغذائية: 11 غرام كولاجين ببتايد و 11 غرام بروتين.
طريقة الاستخدام: حصة واحدة اي وقت خلال اليوم.

Benefits: Supports healthy skin, hair and nails, it also supports healthy bones and joints
How to use: 1 serving anytime during the day.