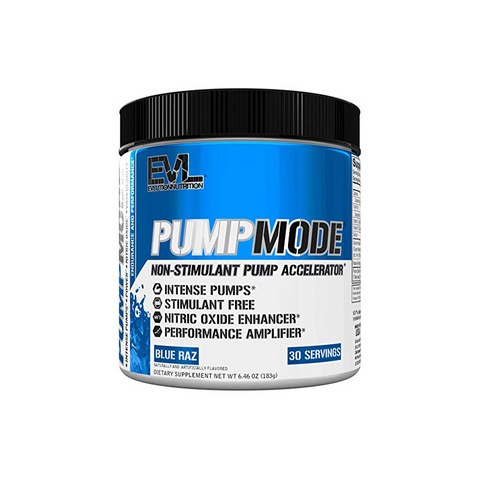 EVL
EVL Pump Mode

الفوائد: تحفيز اكسيد النيتريك في الجسم لضخ عضلي رهيب، يعمل على توسعة الأوعية الدموية، يعمل على ترطيب العضلات وتحسين الاداء.
القيمة الغذائية: 1.5 غرام هايدروماكس، 1 غرام بيتان نيتراات.
طريقة الاستخدام: حصة واحدة قبل التمرين.
عدد الحصص: 30 حصة.


Benefits: Intense pumps, performance, vascularity, endurance and power.
Nutrition facts: 1.5g HydroMax, 1g Betaine Nitrate.
How to use: 1 serving pre workout
Serving size:30 servings.