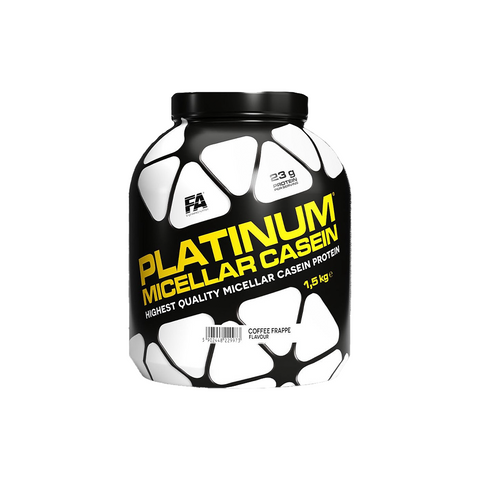 FA Nutrition
FA Platinum Micellar Casein
القيمة الغذائية: ٢٣ غرام بروتين، ١ غرام كربوهيدرات و خالي من السكر. 
الفوائد: يزود الجسم بالبروتين بطيء الإمتصاص مما يساعد على زيادة عملية الإستشفاء العضلي ومنع عملية الإنهدام العضلي خلال ساعات الصوم الطويلة. 
Nutrition Facts: 23g Protein, 1g Carbohydrates and Sugar Free.
Benefits: Prevents muscle breakdown and increases muscle recovery.