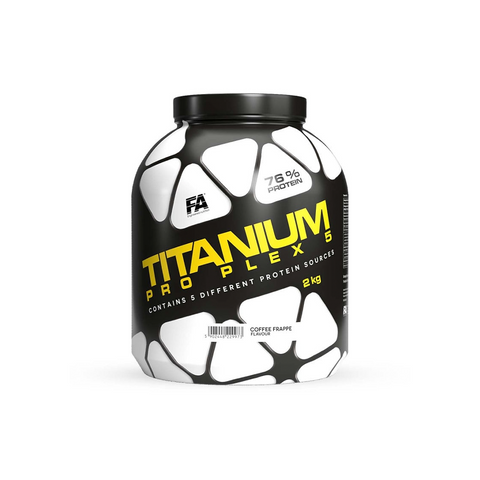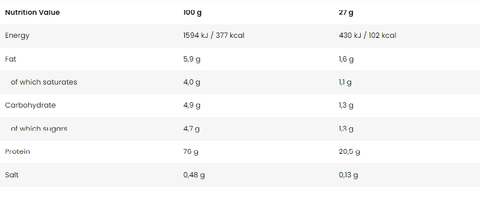 FA Nutrition
FA Titanium Pro Plex
الفوائد: زيادة الكتلة العضلية الصافية وزيادة عملية الاستشفاء العضلي ويعتبر منتج مثالي بين الوجبات لاحتوائه على 5 أنواع بروتين مختلفة.
القيمة الغذائية: 22 غرام بروتين، 5.5 غرام بي سي ايه ايه، اقل من غرام واحد كربوهيدرات ودهون.
عدد الحصص: 74 حصة.
Benefits: Builds lean muscle mass and prevents muscle breakdown and increases muscle recovery. Great snack between meals.
Nutrition facts: 22g Protein, 5.5g BCAAs, less than 1g Fat and Carbohydrates.
Serving size: 74 servings.