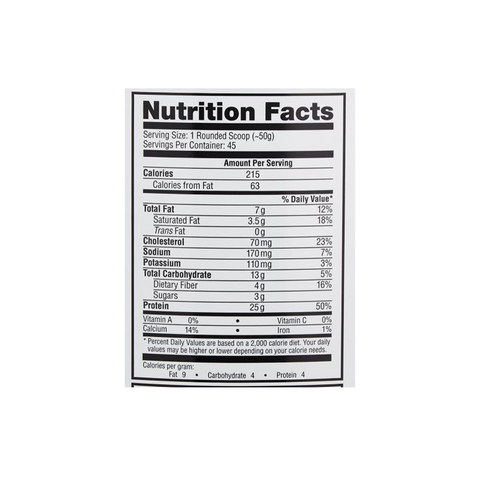 Labrada
Labrada Lean Pro 8
الفوائد: يساعد على زيادة الكتلة العضلية الصافية وزيادة عملية الإستشفاء العضلي ويعتبر منتج مثالي بين الوجبات لاحتوائه على 8 أنواع بروتين مختلفة ويمكن استخدامه كبديل وجبة في بعض الحالات
القيمة الغذائية: 25 غرام بروتين من 8 أنواع مختلفة، 13 غرام كربوهيدرات و 7 غرام دهون.
عدد الحصص: 45 حصة
Benefits: Increases lean muscle mass and prevents muscle breakdown and can be used as a meal replacement as it contains 8 different types of protein.
Nutrition Facts: 25g Protein, 13g Carbohydrates and 7g Fat.
Serving Size: 45 Servings.