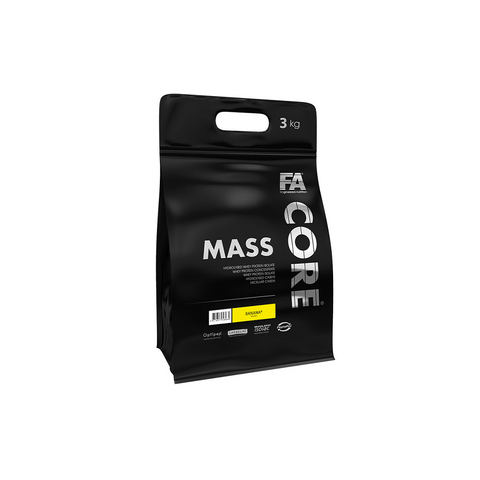 FA Nutrition
FA Mass Core

الفوائد: زيادة الوزن والكتلة العضلية وزيادة عملية الاستشفاء العضلي.
القيمة الغذائية: 40 غرام بروتين، 135 غرام كربوهيدرات، 5 غرام دهون.
عدد الحصص: 15 حصة
كيفية الاستخدام: سكوبين بعد التمرين مباشرة وسكوبين خلال اليوم.

Benefits: Builds muscles, increases weight and helps in muscle recovery.
Nutrition Facts: 40g Protein, 135g Carbohydrates, 5g Fat.
Serving Size: 15 Servings.
How to Use: 2 Scoops post workout and 2 scoops during the day.